Shuffleboard Table Covers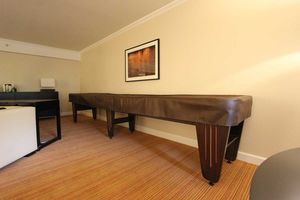 Choose from a variety of colors to match the décor of any home den or business establishment. Covers are available for 12-foot tables to 22-foot regulation size tournament tables. If you're looking for an especially amazing deal on shuffleboard covers, see our Clearance Center.

In addition to a premium cover, proper shuffleboard table maintenance involves using the proper cleaner, polish/wax, silicone spray, brushes, wipes and speed powder, to maintain an optimal playing surface and keep the table looking as beautiful as the day you bought it. See the Shuffleboard Supplies section for everything you need. Taking proper care of your shuffleboard table will protect your investment and provide you and your family or your business patrons with many years of exciting, fun play. At the same time, you'll be maintaining the aesthetic beauty of this unique family heirloom that can be handed down from generation to generation.

The Shuffleboard Federation is your number 1 source for state-of-the-art shuffleboard tables, accessories and supplies. Owned and operated by renowned shuffleboard player and administrator John McDermott, the company provides players at all levels, from amateur to professional, with the highest quality products, service and expertise in the business. If you have any questions, call 800-380-3033 for unparalleled customer service.