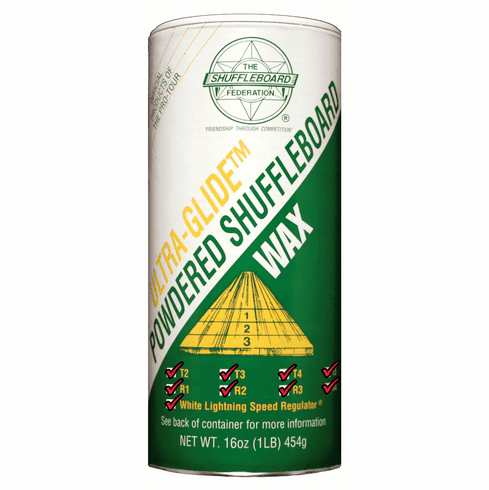 Shuffleboard Table Powdered Wax Sample Pack
Description
Test your skill under a variety of different conditions with our powdered wax sample pack, which includes 1 can of each of our eight Ultra Glide™ Powdered Waxes, plus one can of White Lightning® Speed Regulator .

Price includes free shipping via FedEx Ground (for orders over $50.00).

Cans are 16 ounces, net weight.